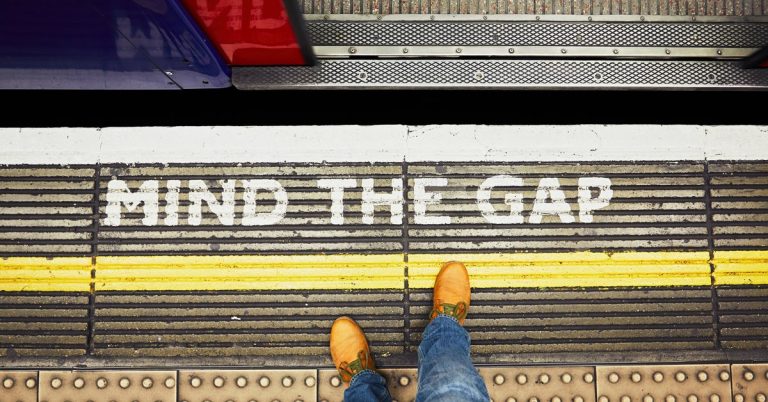 "Mind the GAPs" to Engage Yourself and Others
Engagement is an emotional commitment to work that results in increased effort, performance, and quality of work life.
Engaged employees are enthusiastic about their jobs and organizations; they go the extra mile. Peer-reviewed data suggests that organizations with high engagement enjoy much greater financial success than organizations with low engagement. That higher financial success is fueled by significantly higher performance and customer satisfaction, and much lower turnover.
So how do you get, or become, an engaged employee?
Researchers have provided us with a large amount of data, telling us what most consistently makes a difference in engagement. For most people most of the time, you need to be working with your manager to take care of all of the following six themes. To help us organize these six themes of employee engagement, Happy Brain Science uses the acronym "Mind the GAPs". We use GAP twice; first for Goals, Alignment, and Progress, and second for Growth, Appreciation, and People.
Engage Employees by Minding the GAPs
How you are 'Minding the GAPs' of employee engagement at work? How can you apply one or two of the strategies from this post to better engage yourself–and others–to do more great work, happily?
At Happy Brain Science, we teach organizations and individuals how to "Mind the GAPs" in Engaging Employees to do Great Work, Happily! You can watch a free video of this presentation from the IGDA Leadership Summit here.