Description
Stress less and build a thriving team
Work better together
Avoid persistent "people problems" with a fun, science-based tool to help your team communicate and connect.
Play your way to productivity
Research shows that happier brains are 12-25% more productive.
Impress your team
Ditch the egg toss or spaghetti tower. Make your next off-site meeting or brainstorming session a total hit.
We've helped Dreamworks, Boeing, Hewlett Packard, Kaiser Permanente, NBC, Intel, and Nike thrive from 9-5.
Everyone can be happier at work. Science says so.
The game is 100% grounded in positive psychology & neuroscience
100's of happier organizations have used Choose Happiness @ Work
10,000+ happier, healthier people have enjoyed Choose Happiness @ Work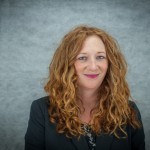 "I was skeptical, but after just a few minutes we were talking and laughing–and yes, tears were shed. I'd recommend this tool to anyone who wants a happier team."
-Liz Dahlager, Vice President of Sales and Marketing
Just 3 Steps to a Happier Team
Buy the game. Get started in just 5 minutes. Each round takes about 5 minutes too!
Get your team talking. With cutting-edge strategies to resolve problems and relieve stress.
Love work again. Enjoy more high-fives and heck yeah's from happy colleagues.
Easy to use and works for any business
A powerful happiness-boosting tool based on cutting-edge brain science in 4 categories: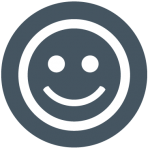 Practice Positivity:
Practice Positivity cards present research-based strategies that lead to changes in mindset and attitude. These changes result in increased happiness and engagement for you and your colleagues.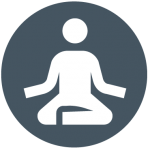 Subdue Stress:
Subdue Stress cards deliver immediately applicable tips for reframing stress, preventing stress, and effectively coping with stress.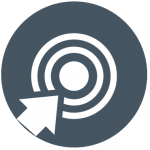 Flow to Goals:
Flow to Goals cards provide tools for creating clear and meaningful goals. They teach strategies for getting into the zone called 'flow' and making effective progress. Also included are strategies for visualizing and celebrating progress.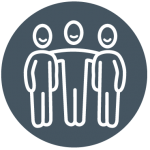 Revitalize Relationships:
Revitalize Relationships cards encourage putting people first and building quality relationships at work. They teach a wide variety of immediately applicable techniques for investing in relationships, therefore happiness.
Think corporate facilitator meets executive coach, in a box.
What's included in Choose Happiness @ Work?

50+ common workplace scenarios
100+ unique science-based solutions (scientific sources are provided for every solution in the game)
Detailed instructions on how to play and maximize engagement
19 additional game variations (ideal for team-building, brainstorming, and more!)
As a bonus, you'll also get:
7 facilitation strategies and a Facilitator's Guide
Exclusive access to online resources and a database of scientific sources
Ordering outside the United States or Canada? Have other questions? Please visit one of our
international distributors or contact us.
What Makes This Game So Different?
Choose Happiness @ Work is revolutionary because it's the only card game designed to boost happiness at work that's 100% grounded in positive psychology and neuroscience. It's a fun, effective tool that's proven to build happy, thriving teams.
We spend more time with work colleagues than anyone else in our lives.
Shouldn't you and your team enjoy your time together? We think so.
We've worked in unhappy offices too. And we know how exhausting it is to deal with difficult people—along with Everything Else on your plate.
The good news is this: everyone has the potential to be happier at work. Yes, even that miserable colleague of yours!
We've spent the last decade studying the science of happiness. We're total happiness geeks. Lucky for you, we've distilled all that peer-reviewed brain science into a powerful little game that'll give your team a booster-shot of happiness.
Imagine being the leader who finally gets your team talking and thriving together.
FREE Shipping in the USA!      30-day money-back guarantee!      Special rates for bulk orders, applied at checkout!