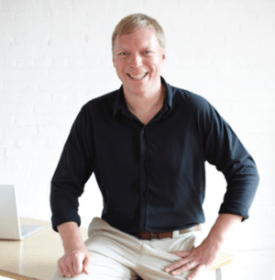 Meet Scott Crabtree
Scott passionately teaches neuroscience, organizational development, human psychology, and the science of happiness and well-being.  He empowers individuals and organizations to apply findings from cutting-edge brain science to boost productivity and happiness at work.
Meet the Happy Brain Science team »
Our Happy Clients

"Scott Crabtree's presentation was one of the most influential and profound ones I have ever seen. A couple weeks later, our employees shared with their colleagues the impact of the new behaviors they had implemented in their routines. More productive meetings, better workflow, and improved working relationships were expressed time and time again." – Pete Gibson, Energy Trust of Oregon
Read more from our happy clients »
Do you want to boost your organization's productivity, creativity and happiness?
Contact us to start the conversation »