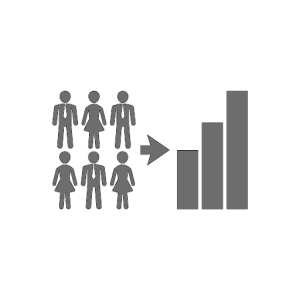 "Scott offers a science based view to managing performance that is unique...
…My management teams are using his insights to help improve productivity and morale for our product development organization." — Chris Satchell, CTO and EVP of R&D, IGT
As consultants, we support you in the successful implementation of new initiatives, programs, and processes that sustain your employee's engagement, resilience, productivity, and creativity.
Results
Informed by cutting-edge neuroscience, positive psychology, and the science of happiness, we can devise management strategies that ensure you are consistently getting the best from your teams – and building a happier organization in the process.
Let's talk about the results consulting can bring to your organization. Schedule a free discovery session. »
Topics
Our consulting programs are always highly customized to each client's individual goals. Our areas of expertise include:
Implementing strength-based employee development
Boosting employee engagement
Increasing talent attraction and retention
Improving teamwork and work relationships
Creating a culture of creativity and innovation
Advancing leadership strategies and techniques
Take the first step. Book a free discovery session.
Contact us to request a free discovery session. In that session, we will discuss your goals and how we can help you reach them, outline a consulting plan, and see if we are a good fit for each other. After that, we will deliver a proposal for your consideration.