All of the following books are recommended reading if you want to learn more about happiness and brain science. These are some of the sources for material used on this site and in my presentations and workshops. Please note this is a partial list. My favorite books are near the top of each subpage.
Please contact me for more recommended reading on a particular topic. You can also sign up for an occasional email newsletter from me on this page (the sign-up form is in the sidebar). Here is what one reader had to say on Twitter:
I love seeing @ScottCrab 's newsletter in my inbox! If you're not subscribed you should be #happybrainscience.
@ScottCrab I save each newsletter! Great to re-read when I need a mini mental break.
I would love to hear how you like these books and/or any questions or suggestions you may have. Please contact me.
---
Resources to get you started

These are some of the books that first sparked my interest in the science of happiness, plus others that provide good launching pads into the topic. Pick them up when you want to learn about neuroscience, positive psychology, common misconceptions about happiness, tactics for increasing your own everyday happiness and more.
Find more resources to get you started.
---
Resources for Managers and on the Job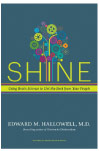 Specifically focused on the workplace, books in this category address issues such as team dynamics and collaboration, science-based management techniques, the strengths movement, improving work relationships, employee engagement, productivity, and effective work routines.
Find more resources for managers and on the job.
---
Resources to Help You Catalyze Change


Change can be hard, whether it concerns our careers or our personal behaviors. Books in this category set out to help you leverage science to address challenges such as motivation and willpower, analysis paralysis, and habits.
Find more books to help you catalyze change.
---
More on Happiness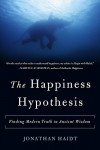 Sometimes less hands-on or deeply scientific but definitely fascinating, books in this category approach the topic of happiness from different perspectives.
Find more books and audio clips on happiness.
---
The book covers and titles you see here on my site are affiliate links and will take you to the corresponding listing on Amazon. You can of course purchase these books anywhere else, or simply enjoy the summaries.
---