My audiences have varied from a conference of 5,000 people to an intimate group of five CEOs. I have presented for a short as one minute (literally) and led full day workshops.
Whenever I can I survey my audiences and ask them "How likely are you to recommend this workshop to a friend?" on a scale from zero (not at all likely) to ten (extremely likely). The average response is greater than nine.
Below is some of the feedback I have received. Please contact me for references or additional details.
"Outstanding. Best lecture so far at GDC! Fascinating, actionable, galvanizing, can't ask for more!"  – Game Developers Conference attendee
"Scott Crabtree's presentation was one of the most influential and profound ones I have ever seen. A couple weeks later, our employees shared with their colleagues the impact of the new behaviors they had implemented in their routines. More productive meetings, better workflow, and improved working relationships were expressed time and time again." - Pete Gibson, Energy Trust of Oregon
---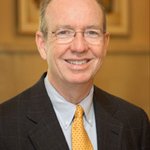 "We found Scott's presentation extremely helpful in assisting our managers and supervisors to increase their level of productivity. Since then, I have seen and heard numerous references to the material that he developed and presented.
For example, I just saw a sign on a colleague's office reading that she was 'in flow,' and earlier in the day one of our General Managers indicated that he was now scheduling all his meetings during the most productive hours for his and his staff's benefit.
These are perhaps small but particularly meaningful demonstrations that our group listened to and most importantly took away lessons that they are making part of their everyday life." - Patrick McShane, Executive VP, InnSight Hotel Management Group

---
Scott Crabtree and Laura Delizonna put together an amazing full day workshop to kick off my team's first leadership offsite meeting. The agenda included teambuilding, strengthsfinders, and mission/vision/strategy alignment. It set our new leadership team off to a very energetic start and helped us build trust and personal relationships quickly (for some folks, it was their first time meeting F2F).
On a personal note about their professionalism: While this workshop was scheduled on short notice and after a holiday weekend, Scott and Laura did a great job of pulling the presentations together in a way that the participants had no idea that we hadn't been preparing for months. Thanks again for the useful and energizing day! – Kavita Vora, HR Business Partner in IT, Fortune 100 Company
---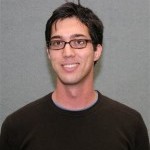 "I just wanted to follow up and say thanks for a great workshop…it was fun, informative, and all around a good time chocked full of useful material.
Lots of great takeaways from those few hours and I'm eagerly trying to use what I learned that day while on the job."
~ Justin Thavirat, major video game development company
---
"We were very pleased with how well Scott Crabtree's Happy Brain Science programs were received by our members. Their individual comments included:
'I wish I could rate Scott Crabtree a 10! His Presentation was excellent!'
'Scott Crabtree one of the best I've been to–interesting, humorous, informative.' 'Scott Crabtree was by far the most interesting. [He] gave us concrete practices to take with us. Am already using his information at work and with my staff."
~ Nancy Moffatt, CSBA, Executive Director, Washington Association of School Business Officials
---
"Before the Happy Brain Science seminar, I had never been involved in a corporate training that…
a) only received positive feedback
b) has lots of positive momentum
c) truly adds value and immediately had a positive impact
d) changes the way people think about their day for the positive.

If my calendar had been more flexible that day, I would have attended a second time." – Utah Retirement System employee
---
"Scott offers a science based view to managing performance that is unique. My management teams are using his insights to help improve productivity and morale for our product development organization." – Chris Satchell, CTO and EVP of R&D, IGT
---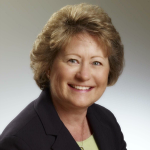 "Scott Crabtree excited Oregon Community Credit Union employees with his presentation on the science of happiness:
"Best Training Day ever!" "Amazing speaker/presenter." "Great connection with things I do."
Finding a presenter who can inspire employees while giving them new tools to help them with their work and their daily lives – it just doesn't get much better than that!" – Mandy Jones, CEO, Oregon Community Credit Union
---

"I had the pleasure of attending Scott's presentation at GDC Online. Scott does an excellent job of engaging his audience, providing specific suggestions for improving team happiness, and backing everything up with scientific data.
If you have the chance to attend one of Scott's talks, don't miss out!" – Steve Kwan, Project Lead, Electronic Arts
---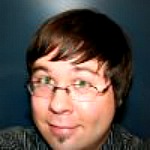 "Your talk was easily one of the best I attended in Austin. None of the other sessions gave me that 'mind blown' feeling, and it gave me an entirely new perspective regarding past teamwork experiences and what I could have done to improve them.
The walking meeting and maintaining a 3:1 positive to negative comments ratio are both amazing ideas that I plan to put into practice." – Rob Buchheit, Producer, Designer, and Writer
---
"I've been at Intel for almost 21 years, and I can honestly say this was one of the best presentations I've ever sat through.  The content was interesting, actionable, thought-provoking, and well-delivered." – Employee Communications employee, Intel Corporation
---
"Fantastic! We will change the way our company does reviews because of this talk."
- International Game Developers Association Leadership Forum attendee
---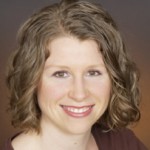 "My work with Scott was a catalyst for personal organization/prioritization, a new resume, more clarity in my personal vision and the realization that I needed a LOT of help. His astute observations helped me find and take critical next steps. I am very appreciative." – Kate Chase, MBA, LMP
---
"Thank you so much for your amazing presentation. I heard many people say that this was the best training they have ever had at Childswork. Your presentation helped us all to grow as individuals, as professionals and as members of a community. The combination of hard science and very personal emotion made for both a credible argument, as well as one that each of us could relate to as individuals. I am seeing lots of smiles in the hallways and people talking about little changes they have made to make their lives happier!" – Kim Hill, Executive Director, Childswork Learning Center
---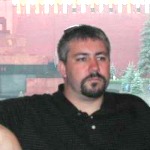 "I had the opportunity to participate in your session, "Fun makes Fun" at this year's AGDC. I just wanted to take a moment to say THANK YOU! It was hands down, the best session I have ever had the pleasure of attending at any GDC event. I found it wonderfully educational and well delivered."
- Richard J. Rasmussen, Customer Service Manager, ZeniMax Online Studios
---
"Helpful, actionable techniques to immediately improve presentation content and delivery." -  Intel Software Engineering Summit attendee
"Insanely useful information. Insightful for both personal use and to use as a leader/manager." -  IGDA summit attendee
---
"I would go to anything Crabtree does.  He's a fantastic and enthusiastic speaker."
- Game Developers Conference attendee
---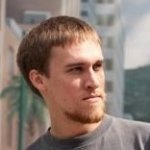 "Scott helped me rediscover things I already knew about myself and the next steps in my career on some level, but was not ready to clarify and put into action. Now I am."
- Zach Bogatz, major video game development company
---
"Outstanding presentation! Gave me and my coworkers a lot to ponder." – PAHU Spring Forum attendee
"Everyone loved your presentation. We haven't had that much audience participation in years!" – Jill Pedersen, Columbia Benefit Solutions
"Katherine guided me through a strategic self analysis and goal setting curriculum that enabled me to choose a new career path. Her direct yet thoughtful approach helped me identify and build on my strengths and interests, and find a profession that both challenges and fulfills me. Thank you, Katherine, for encouraging me to try the unknown!"
"I thoroughly enjoyed the session yesterday and believe it will benefit me in all aspects of my life."  – Jerry Bumgarner, Dir., Research & Compensation Services, Cascade Employers Association
"Wow. LOVED it! I learned a lot and can imagine applying the brain science knowledge not only at work but in personal relationships, too. Thank you!" – OODN workshop attendee

"A++++!" – Game Developers Conference attendee
"Bring him back!" – PAHU Spring Forum attendee