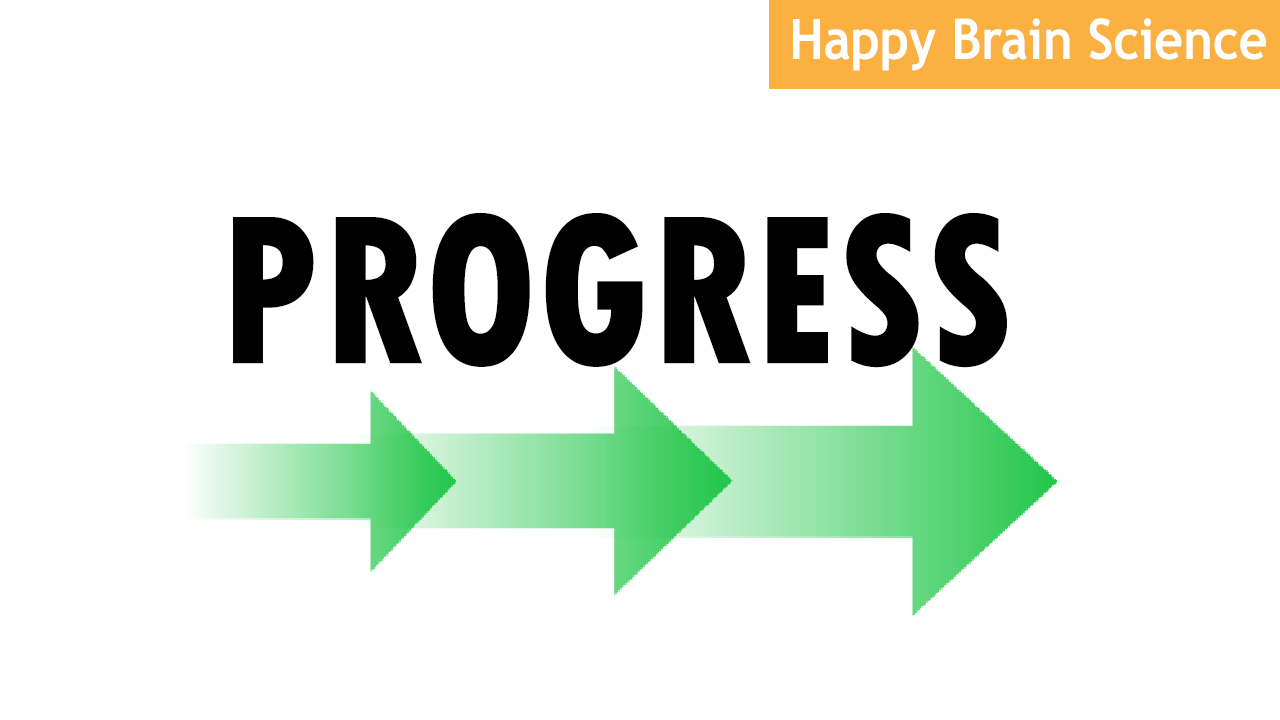 Describing Progress for Success
Describing Progress Can Make You Happier:
Come play with us! Join Scott Crabtree, CEO of Happy Brain Science, on a journey through 100+ science-based solutions from our Choose Happiness @ Work card game!
***Continue reading or skip to the bottom to watch this post as a video***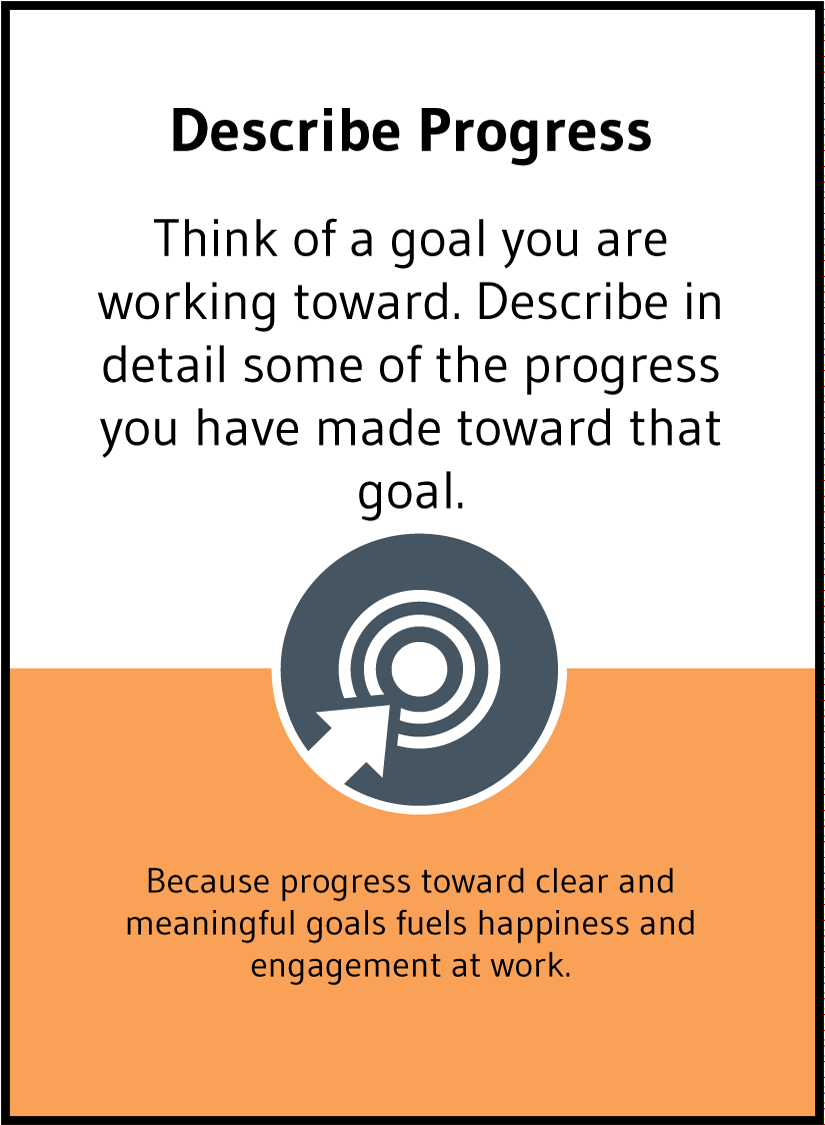 This Choose Happiness @ Work card says, "Describe Progress: Think of a goal you are working toward. Describe in detail some of the progress you have made toward that goal. Because progress toward clear and meaningful goals fuels happiness and engagement at work."
The science behind this card is led in part by Teresa Amabile, a Harvard professor who led a study of 10,000 daily work journal entries. She and her team looked for any correlations they could between what was going on for people at work and what she calls "quality inner work life" — essentially, happiness and engagement at work.
And her team found lots of factors, but the strongest factor by far was progress towards clear and meaningful goals.
What Helps You Focus on Progress?
So what's the problem? The problem is our "negativity bias." According to scientists, we put more weight and attention into things that are wrong than things that are right. That negativity bias means we're really good at noticing what we've yet to do toward a goal and not as good at noticing what we have done toward a goal.
This card, based on science, is encouraging you to describe progress; celebrate progress. Maybe even visualize progress: get it up in thermometers or screen savers or presentations. However you can, emphasize the progress you and your colleagues are making at work.
Because progress fuels happiness and engagement, and therefore success. Thanks for choosing happiness with me.
We'd love to know what you think! How do you celebrate & visualize progress? How does describing progress support your success? Please comment below!
(This post is part of a series about science-based solutions featured in our card game & facilitation tool, Choose Happiness @ Work.)
Want more great videos about being happier at work?