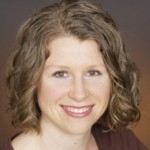 "My work with Scott was a catalyst for personal organization / prioritization, a new resume, more clarity in my personal vision...His astute observations helped me find and take critical next steps."
Coaching is an investment in yourself, and an accelerator of your own success. We will help you achieve your current goals, and also empower you to continue succeeding in the long run.
Results
Our job as coaches is to help you better define and reach your goals. Ample scientific evidence suggests that happiness at work leads to more creativity, engagement, and productivity. It improves working relationships and even personal relationships and health – all factors that in turn contribute to more success at work. Therefore, we specialize in helping people find more happiness, engagement, and success at work.
Let's talk about the results we can accomplish together.  Schedule a free strategy session. »
Process
The process begins by defining goals that set you up for success. We will draw upon the latest research to get your goals beyond SMART, and to ensure they are meaningful and motivating to you. From there, we will create a coaching program that is tailored to your individual situation and desired outcomes.
Coaching typically consists of two sessions per month, lasting about one hour each. Both frequency and duration of sessions can be customized to best suit your needs. Depending on your location and preferences, we can meet in person, or over the phone or video conferencing.
Additional support may happen in between sessions in the form of instant message, email, phone or video conversations. For example, we might send you an article for your consideration, or you might ask us a question about the action items we defined together in your last session.
Topics
The goals for coaching are entirely yours, customized for each coaching client. Some of the challenges Happy Brain Science has helped clients tackle in the past include:
Coping with major changes and transitions
Setting clear work-related goals that are important to you
Identifying and overcoming the obstacles on the way toward those goals
Shifting perspective on your work and career, or exploring new career options
Improving working relationships and teamwork
Increasing your productivity and creativity at work
Defining your personal criteria for happiness and success
Discovering and leveraging your strengths
Meet Your Coaches
Dr. Kristen Toohill
I take a process consultation approach to coaching, partnering with you to talk through tough problems while I reflect back the wisdom and solutions that I see in you. I ask tough questions and play devil's advocate to get to the root of what is happening, calling out recurring themes that I see in our conversation.
My approach is informed by everything I learned in my doctoral program on leadership psychology and organizational development. Scientific theory and models inform my practice, and (when applicable) we can explore these ideas together to analyze tough problems and find a way to move forward.

Scott Crabtree
My approach is deeply informed by the latest neuroscience, psychology and science of happiness. My own hands-on experience gained over more than two decades of leadership spanning from tech startups to large corporations is enhanced by formal coach education and continued study of cutting-edge scientific research.
I've made the transition from employee to entrepreneur, from individual contributor to manager, and from manager to strategist and senior leader. If you are facing a challenging transition, or are considering one in pursuit of more success and happiness at work, I am eager to support and guide you in the process.
As a coach, I have helped senior corporate leaders, mid-level managers, non-profit leaders, and independent game developers be more effective, and to achieve better results sooner.
You can read more about Kristen and Scott on our About page.
Take the first step. Book a free strategy session.
Contact us to request a free strategy session. In that session, we will discuss your goals and how we can help you reach them, outline a coaching plan, and see if we are a good fit for each other. After that, you may decide to schedule your first coaching session with either one of us.