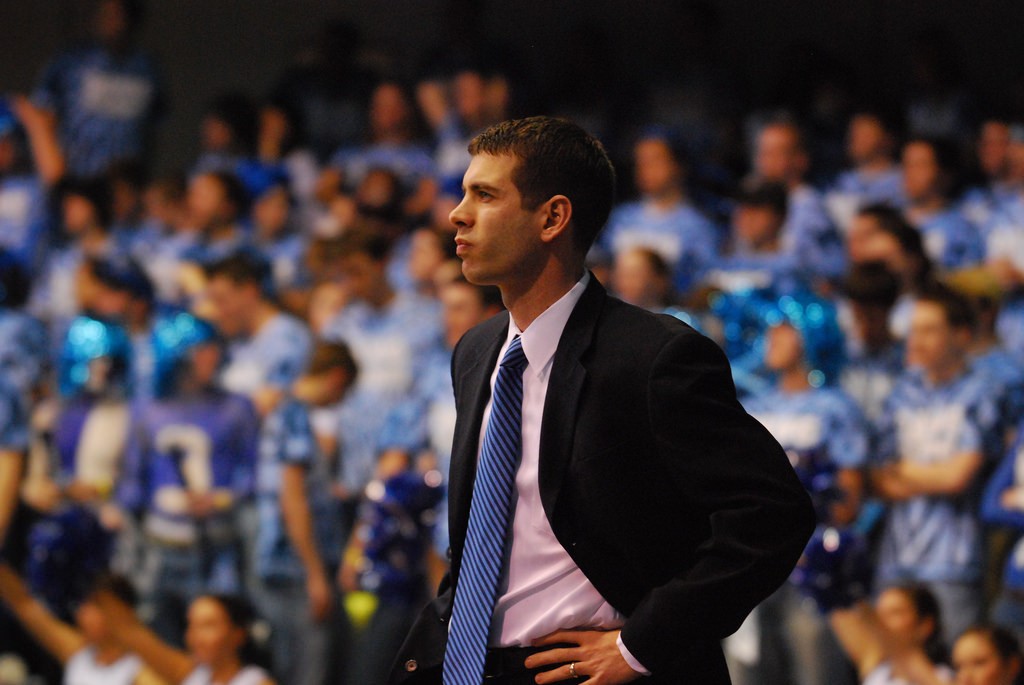 Brad Stevens' Coaching Style and the Science of Thriving
Brad Stevens' coaching style works. As I type this, my beloved Celtics are up 2-0 against the Cleveland Caveliers in the NBA Eastern Conference Semi-Finals. Virtually nobody predicted this, especially after Boston lost not one, but two of their top stars (and suffered other injuries) before the playoffs. How does Stevens do it? Can the science of thriving help explain Stevens' success and how you might achieve similar success at work?
Scientific data suggests that these three elements of Brad Stevens' coaching style are helping the Celtics succeed. And that they might help you and your colleagues succeed as well:
Keep it positive and encouraging
Stevens is a member of the Positive Coaching Alliance, whose mission is to give youth a positive character building experience. Boston.com reports about the coach's approach:
He realized he's "not very effective when [he's] angry," which led him to develop a much more encouraging method of going about things. Stevens said he feels better about the direction the team is moving when the coaching staff comes from a perspective of positivity.
While some may roll their eyes at positivity, the data is clear: positive attitudes and approaches are more effective in most circumstances. One fascinating study shows that in World Cup football (soccer, to those of us in the USA), coaches who emphasize positive outcomes earn teams that score a higher percentage of penalty kicks.
Care about your team as whole human beings
Again, according to Boston.com, Brad Stevens' coaching style includes caring about his players as whole human beings:
Stevens also emphasized the benefits of caring about his players beyond who they are on the court, arguing that doing so will facilitate more fruitful feedback.

"I think that you can really coach people, and be even more constructively critical, if you've shown that you're invested in them as a person," he said.
Data and science back up this approach for Stevens' success and for yours. Gallup measures employee engagement by asking people how much they agree or disagree with 12 statements. One of them specifically asks if their manager or another colleague cares about them as a person.
Science also shows that the quality of our relationships is a major factor in our happiness, engagement, and well-being. Players who have a great relationship with their coach will thrive on and off the court.
How well do you care about your team "off the court"?
Stay calm and focused
Getting into the fight/flight/freeze response limits options. While those limited options are great for surviving encounters with mountain lions, they aren't as helpful in winning basketball games, or performing your best on the job.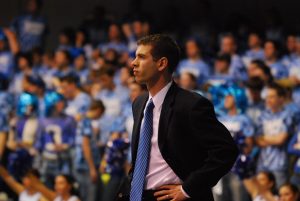 Brad Stevens knows this, and his style is to stay calm and focused. As Billy Witz wrote in the New York Times:
Yet throughout the tournament, the visage of Stevens on the sideline is one of composure. He mostly stands with his arms folded, observing, and when he is moved to action, it is often polite applause — for a job well done or as a pick-me-up.
Players follow the coach's lead. If Stevens is calm, players stay composed even during tough situations. In game two of the Celtics-Cavs series, LeBron James came out with a dominant start. Many players might have panicked or been discouraged. Stevens' players stayed calm and composed. They rallied back to win big, and are heading to Cleveland up two games.
What wins can you achieve at work, by staying calm and focused?
How can you apply Brad Stevens' Coaching Style?
Not all of us can be great basketball coaches, but we can be great leaders for our teams. By staying calm and focused, caring for your team as human beings, and practicing positivity, we can build winning teams.
How do you plan to apply this winning strategy at work? Please let us know; you may help others by doing so!