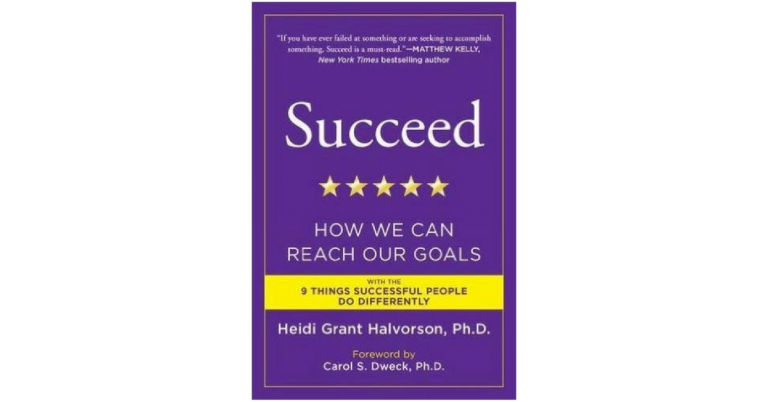 Succeed: How We Can Reach Our Goals by Heidi Grant Halvorson (Book Review)
Succeed: How We Can Reach Our Goals focuses on goals: how we set them, how we reach them, and why we fail. This book is an extension of social psychologist Heidi Grant Halvorson's popular Harvard Business Review blog post: Nine Things Successful People Do Differently. The things people do to succeed are:
1. Be specific
2. Seize the moment to act on your goals
3. Know exactly how far you have left to go
4. Be a realistic optimist
5. Focus on getting better, rather than being good
6. Have grit
7. Build your willpower muscle
8. Don't tempt fate
9. Focus on what you will do, not what you won't do.
For an explanation of those nine things and why they work, you might start with the article and if you want more, check out the book. Both are well written and very grounded in research by Halvorson, Carol Dweck (who wrote the foreword to the book), and others. The book and the article are highly recommended for anyone wanting to set and achieve more goals especially at work.