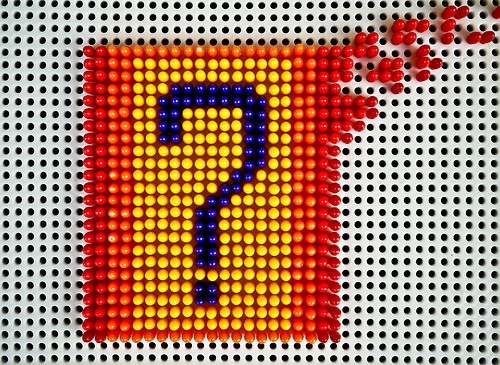 How can I support your goals for 2014?
In my last newsletter, I shared tips for setting smarter and more meaningful goals for the New Year (or any time of year, really). Perhaps some of your goals have to do with your happiness, at work and beyond. If so, I want Happy Brain Science to provide you with great resources and support to achieve your goals, and I need your input to do that as well as possible.
Please take just one to two minutes to complete this short and straightforward survey on what you want to learn in 2014, and how you want it delivered.
I very much appreciate it!
Here is a preview of the survey, clicking on the image will take you there, too: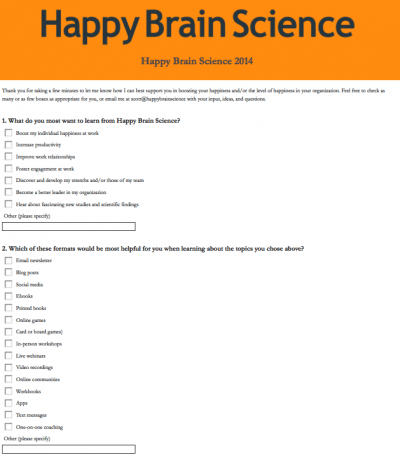 (Question mark photo by Ciccio Pizzattero on Flickr.)