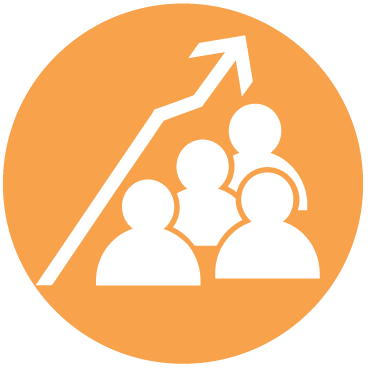 Happy Brain Science is hiring a Happiness Coordinator!
We are hiring!
I'm delighted to announce that we are hiring a full time (or almost full time) Happiness Coordinator to work in our Portland, Oregon office. Some information is below, but for all the details and to apply, please visit http://bit.ly/ApplyHappy. (Please do not contact us via other means; you will hurt, not help your chances of getting this job!) Thanks in advance if you choose to learn more and either apply, or tell your smart, organized, kind friend to apply.
Company Description
Happy Brain Science is a small company with a big mission: to help people apply solid science to boost happiness and engagement at work. We deliver keynote presentations, workshops, coaching, and consulting. We offer an online course and a card game that teaches happiness at work. Founded in 2011, we are blessed to have repeat clients including DreamWorks, Intel, Boeing, HP, Activision, Blizzard, NBC, and Nike.
Job Description
You will work closely with the founder and Chief Happiness Officer to:
Provide internal and external support to ensure Happy Brain Science runs smoothly.
Provide a wide variety of secretarial, clerical, and administrative support to the small team of local and remote employees and contractors. This includes creating, editing, and finalizing documents, correspondence, and research using Word, Excel, Google Docs and Survey Monkey.
Calendar management, booking travel arrangements, and booking meeting rooms.
Assist with coordinating client logistics, including client correspondence, contractual details, travel planning, and research. Maintain records about clients.
Respond to information and customer requests with friendly, accurate, and timely information.
Provide bookkeeping assistance using Quickbooks Online, including preparation of sales receipts, invoicing, business documentation, and financial coordination.
Coordinate office supply and equipment purchase and equipment maintenance.
Handle customer orders in a timely manner, including product packaging and shipping/delivery.
Provide support for WordPress website and online marketing products, including content edits, product updates, and coordination.
Complete basic office tasks such as reception, filing, and mailing.
Various other occasional tasks as needed. We're a small startup; almost anything can happen! 🙂
Qualifications
We require:
You are intelligent, conscientious, kind, and calm.
You are organized and interested in getting the details right, and helping others do the same.
You are a quick learner, results-oriented, and take pride in a job well done.
You have strong skills with office products, including Microsoft Office and Google Apps, particularly word processing and spreadsheets.
You have great customer service and relationship building skills.
You have some experience with bookkeeping.
You enjoy creating and improving systems for supporting clients, staff, and products.
You enjoy variety.
You have experience with business websites.
You value happiness and would like to help make the world a happier place.
We desire:
Ability to make simple edits to WordPress websites.
Quickbooks skills.
Social media skills, and/or marketing interest or background.
Ability to create and/or edit graphics and/or videos.
Experience using ActiveCampaign or other CRM software.
Experience using Prezi.
Again for all the details and to apply, please visit http://bit.ly/ApplyHappy. (Please do not contact us via other means; you will hurt, not help your chances of getting this job!)
We optimistically look forward to hearing from you!