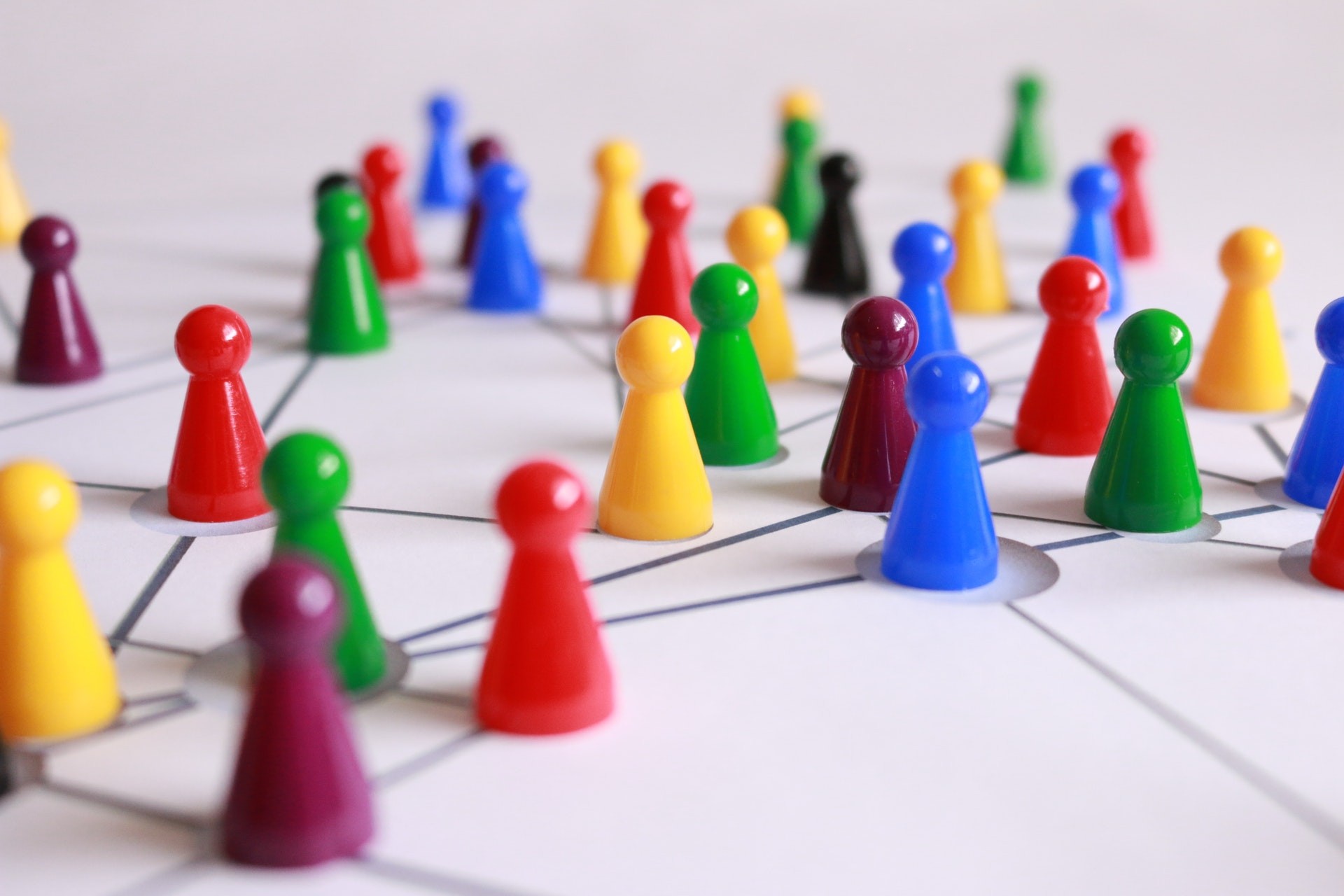 Unlock the Hidden Value of Games
This post about the value of games was written by Katie Salen Tekinbaş, Professor, University of California Irvine, and Co-Founder and Chief Designer, Connected Camps. To our delight, it was provided as the Foreword for the upcoming Happy Brain Science book All Work & Some Play: Future-Proof Your Career through Games, by Kristen Toohill and Scott Crabtree.
The group of sixth graders huddled for a quick strategy session before motioning me over. A faint Super-Mario-like tune wafted from a laptop sitting atop their table, and a complicated set of diagrams that appeared to include both mathematical equations and Egyptian hieroglyphics sat nearby. "What's the goal of your game?" I asked.
"It's a puzzle—you have to decipher the pictograms to find a way out." They handed me a pair of headphones and I was on my way, lost immediately in the spatial intricacies of a 2D game that seemed to require me to do math while simultaneously avoiding an angry mob of mummies. The students monitored my progress, conferring with each other when I got stuck, carefully offering hints that allowed me to revise my strategy. After 15 minutes of intense play I sat back and smiled.
The Value of Games
The setting was Quest to Learn, a New York City public school that used the design of games and their play as powerful tools for student learning. While the use of games for learning might sound radical (it certainly did in 2007 when the school was founded), today the idea is central to those looking to change the way we work, learn, and play.
When I first began working with games in the late 1990s, the idea that they might have application to contexts other than entertainment was relatively novel. Now, almost 20 years later, games are seen by many as powerful tools for learning, for engaging in civic action, for modeling and predicting human behavior, and as Toohill and Crabtree argue, as tools to "…boost employee engagement, work relationships, personal happiness, and business results." Some city governments are exploring the use of games in activities like participatory budgeting that have shown success in Canada and Latin America. Participatory budgeting allows members of a community to make decisions on spending priorities for their city. This budgeting process can often look and feel very much like a large, multiplayer game. Topcoder Inc., a software company that uses a competition-based software development approach, is leading the way in integrating game-like work into the space of entrepreneurial innovation. Games and play are definitely ideas worth knowing a little more about.
In the World of a Game
Games create what we might call spaces of possibility: virtual worlds in which play can lead to real learning and exploration as players push against the rules to discover the game's underlying logic. In the student-designed game described above, I used a method of trial and error to discover that proximity to my character triggered movement in the tomb guards: the closer I got, the more active they became. Once I understood this I could develop a strategy to counter it; approach the guards from behind at very slow speeds to weaken their rate of detection. Through repeated testing of my character's movement abilities—I could run and jump but not fly—I was able to develop a theory of how gravity worked in the game. This is a good rule to know when navigating a space containing trap doors and steep vertical drops. Importantly, I almost never got things right the first time. Failure is a natural by-product of game play as players work to overcome the obstacles that have been designed to help them develop the skills they need to beat the game. Tetris is really nothing more than a looping math problem that gives players varied opportunities to build pattern recognition expertise.
All games, from Starcraft to Scrabble to Angry Birds and beyond, provide players with complex problem spaces to explore in ways that are both fun and challenging. These spaces might take on the tone and texture of an ancient civilization, horror film, intergalactic space station, or mafia headquarters. Games can evoke a sense of transformation and change, as players push against the limits of the rules in creative and powerful ways.
Games at Work
In All Work & Some Play: Future-Proof Your Career through Games, Toohill and Crabtree offer a witty, informative, and timely book that makes this case effortlessly. Through an easy-to-understand analysis of how games are structured to engage and educate, they offer example after example of how the play of games supports the development of 21st century skills, like critical thinking, collaboration, communication, and creativity. Play, they argue, is something to be done at work, with others, and with all due seriousness. I couldn't agree more. It is through play, I believe, that we ultimately discover what it means to be human.
For the students who introduced me to Hatshepsut, fifth pharaoh of the eighteenth dynasty of Ancient Egypt, and her mob of mummies, the freedom and sense of possibility afforded through play may be an important first step in engaging critically with the world, in reimagining the systems that make it up, and in learning that with the right amount of effort and expertise, almost anything is possible.
Want to discover how you (and your team) can leverage the value of games to level up at work? Stay tuned for All Work & Some Play: Future-Proof Your Career through Games, scheduled for release in March 2020!