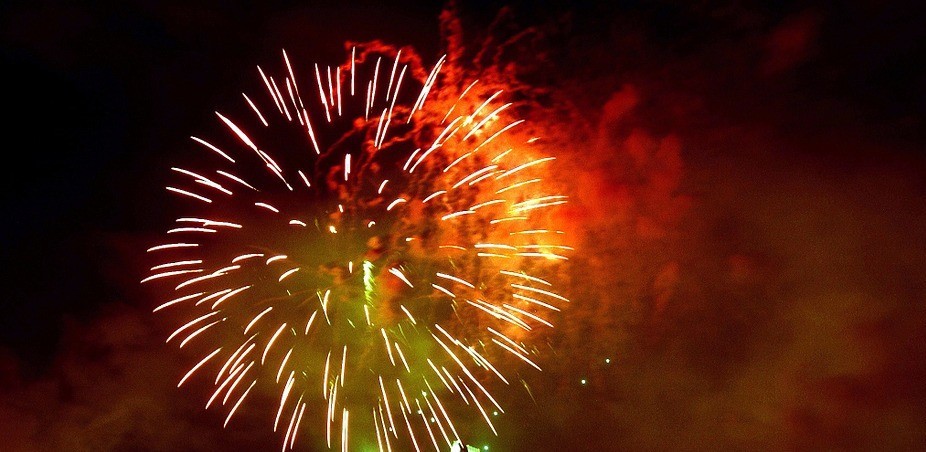 What the San Diego Fireworks Can Teach Us About Happiness
To boost your happiness at work next week, would you choose:
A) A good but ordinary lunch with a different colleague every day for one week; or
B) Grinding through lunch alone at your desk each day for four days, then a special delicious lunch out with a colleague one day?
Thinking about the San Diego fireworks from this past Fourth of July may help you choose your answer.
You may have seen the fireworks fiasco; all the fireworks intended for a 17 minute show went off in under 30 seconds.
While those few seconds were intense, the overall experience wasn't as great as it could have been.
This is a good analogy for happiness. According to a finding from leading happiness researcher Ed Diener and others, happiness is more about frequency than intensity.
That is, happiness can be measured by tracking the amount of time one spends in a positive mood. As the paper says, "Frequent positive affect is both necessary and sufficient for the experience of happiness."
A very intense experience of happiness, the authors hypothesize, typically comes after a time of deprivation or suffering. An intense experience also may cause following experiences to be experienced as not so great. So the authors conclude in part that "intense positive affect tends to be rare and come with a price."
Of course we are each different. Your experience should be your ultimate guide. Perhaps in your case, the anticipation of a fancy lunch out and later savoring the memory of that lunch more than make up for eating at your desk for four days.
For most of us, the data – and the analogy of the fireworks fiasco – indicate that having many positive experiences over time is more likely to make us happy than less frequent but intense episodes.
What are you doing at work to make yourself happier? Are you focused on more frequent little boosts, or are you working hard for one big happy moment? What's been working – and failing – for you?