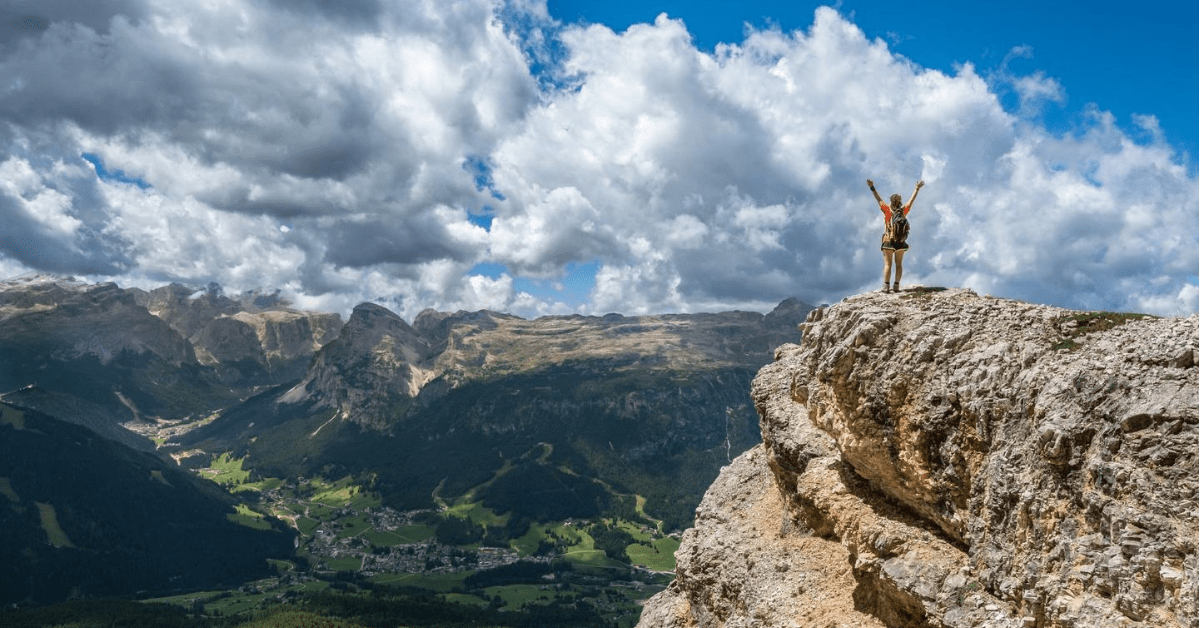 How to Transform SMART Goals into SMARTEST Goals
Thanks to Vaibhav Agarwal for this guest post about how to transform SMART goals into SMARTEST goals! Vaibhav is an analytics leader who is a staunch proponent of change and adapting with it. He loves to talk to people and get inspired by others around him, loves reading, and is an amateur LinkedIn writer. Not afraid to try out new things, he loves getting bored and challenging himself! (Vaibhav originally posted this content on LinkedIn with Scott tagged—and his post was so well-received, we decided to collaborate to share it here.)
Your goals may have evolved

—

have you?
What if I tell you:
SMART goals are NOT SMART enough anymore.
I review my goals every two weeks to track progress.
The last one felt like – a humdrum!
The progress was good,
But the goal did not feel captivating.
It felt weary, it lacked direction.
It felt – 'Meh!'
I had to change it.
It needed to be more – hypnotic, motivating!
A framework by Scott Crabtree was the answer: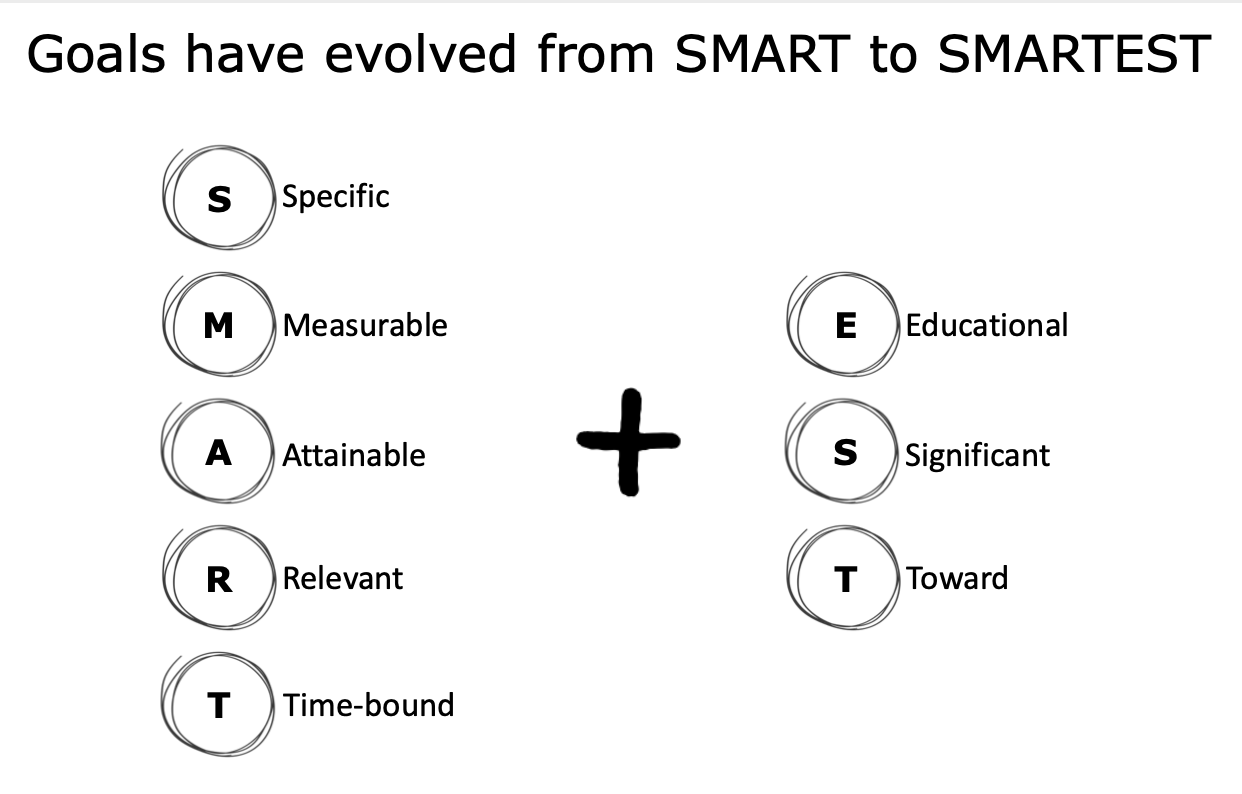 It felt comforting, relatable!
My goals evolved from SMART
To SMARTEST.
Transform SMART goals into SMARTEST goals
Let me break it down:
SMART is Specific, Measurable, Attainable, Relevant, and Time-bound.
Add EST to them – Educational, Significant, Towards
And voilà!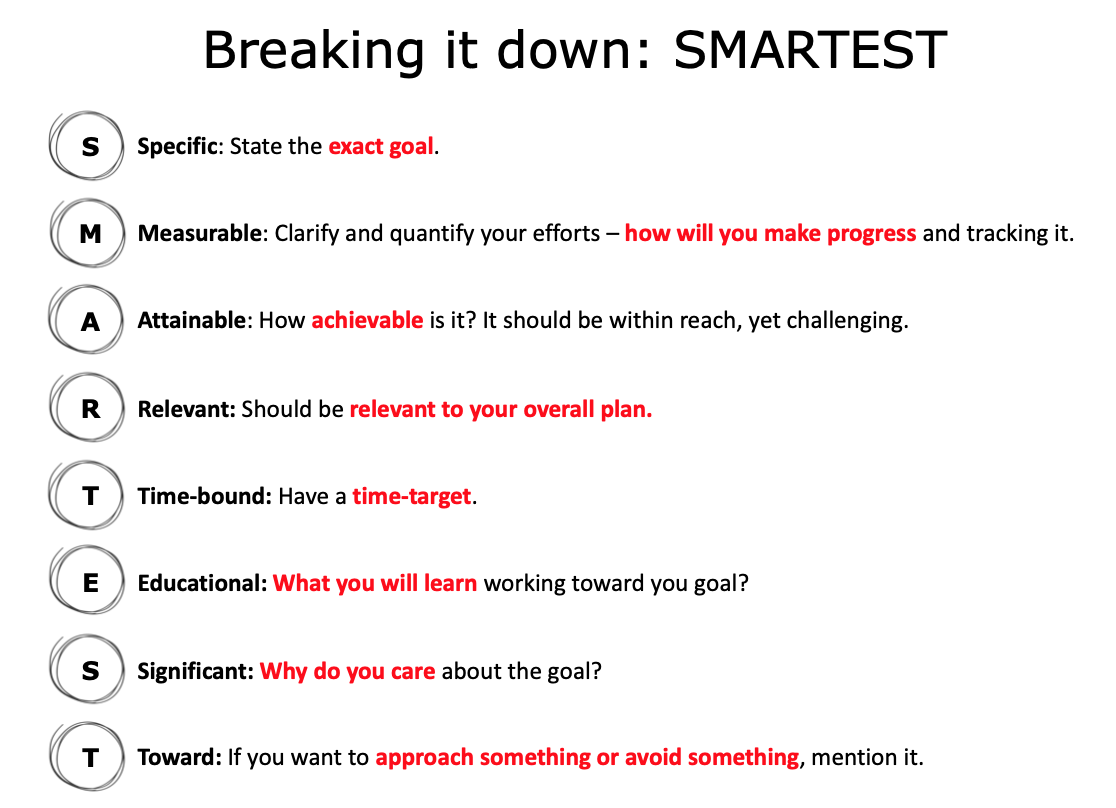 I am not against SMART
Or any other framework –
But this small change
Helps me feel rejuvenated
Because through a slight tweak,
I found my goals more compelling.
Developing a SMARTEST goal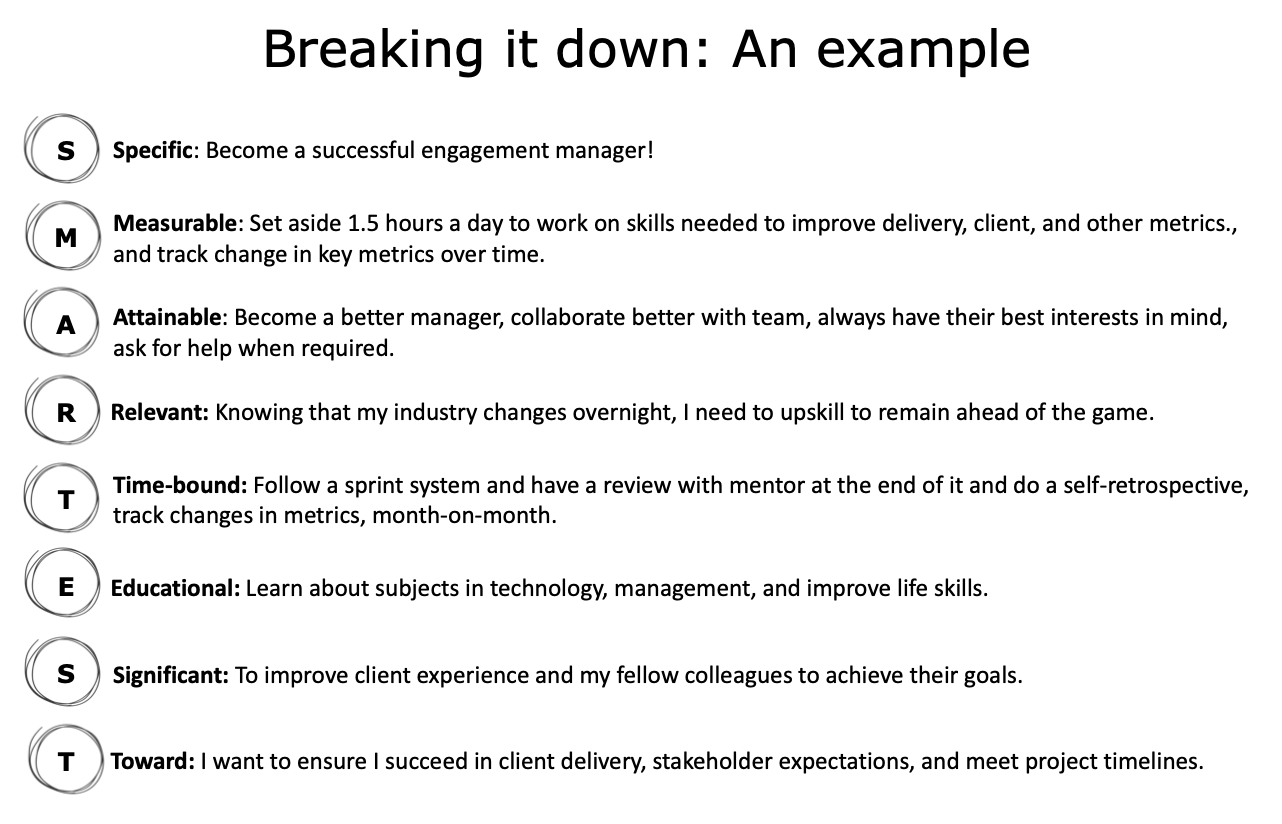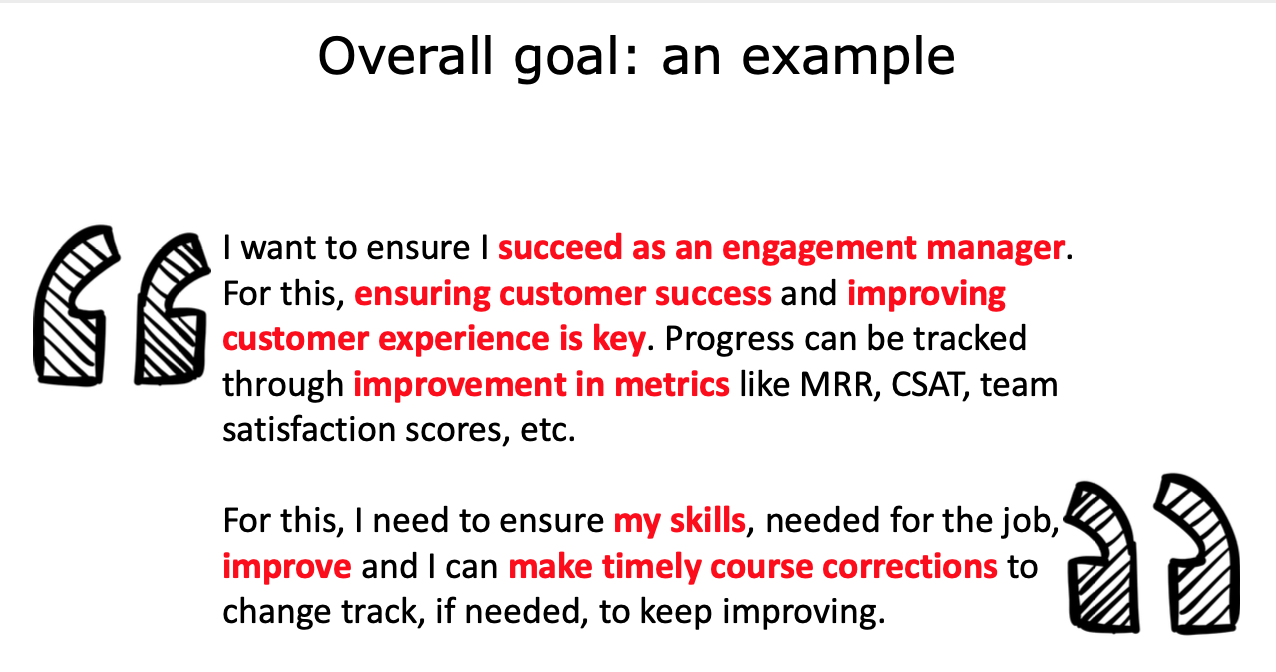 Choose your framework.
Be comfortable to question your goals.
They have to make you happy!
What goal-setting framework do you use?
#goalsetting #smartgoals #personaldevelopment #selfmotivation
Thanks again to Vaibhav, and we'd love to hear your thoughts! Please comment below, connect with us through any of our social media channels, or contact us here. Thanks!