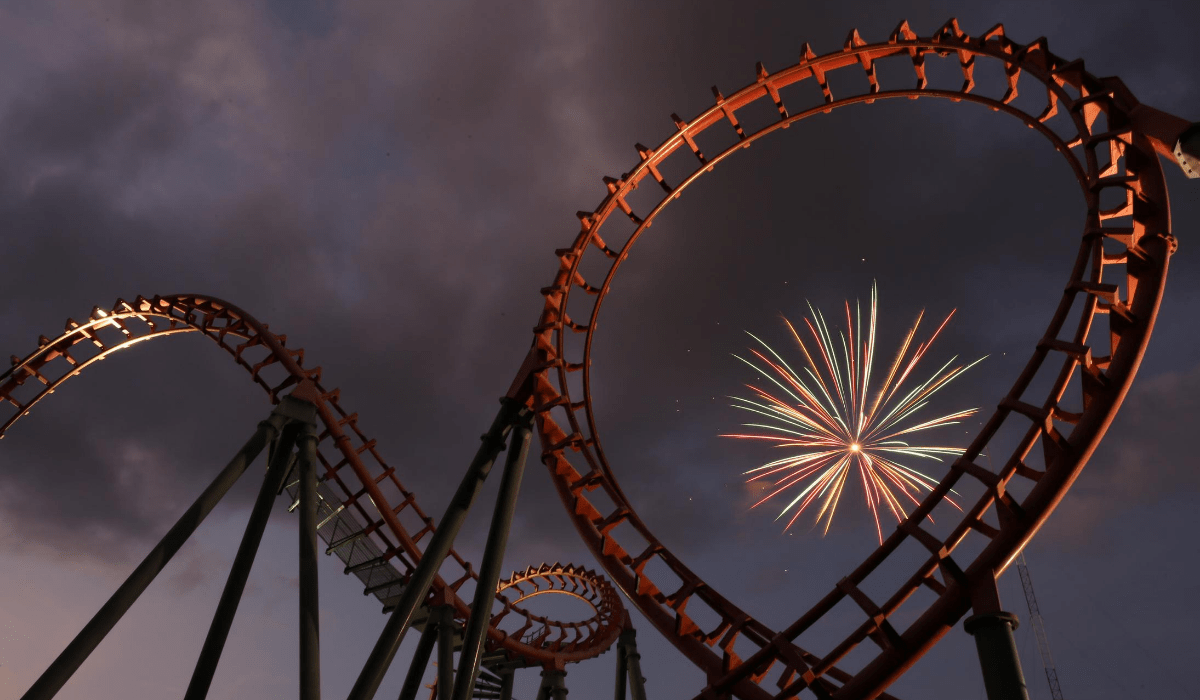 Regret and Hope: Surviving the Grief Coaster
My dad passed away on July 2nd. It was a total shock! We had talked on Tuesday about how he was feeling under the weather…and by Thursday, he was gone.
I thought I was doing well coping with all the curveballs thrown my way this 2020. But when this tragedy came, I had a firsthand experience of battling through the grief coaster. I went through denial, anger, bargaining; truth be told, I am nowhere near ready for the acceptance stage of grief. Sadly, in the midst of COVID-19, I know many people are in a similar situation right now. I'm writing to share my experience and pose a question for all of us: How can we survive the grief coaster and end up happy and hopeful?
The best laid plans
After spending 40 years in Saudi Arabia, my dad was looking forward to coming back home to the Philippines and being with family. He was going to start a business with my sister—a bakery. He had found his passion and was finally going to do the things that made him happy. But he decided to wait until the perfect moment, and now it's too late.
Unfortunately, this is not an uncommon scenario. Bronnie Ware, a nurse from Australia who spent years working in palliative care, published a book titled The Top 5 Regrets of the Dying. One of the regrets of the dying? "I wish that I had let myself be happier."
As I think of my dad and his dreams, I feel regret. Regret that his dreams can no longer be fulfilled. Regret that he had to wait until his golden years before he started focusing on the things that truly made him happy.
This sense of regret is one of the main reasons why I currently feel stuck on the grief coaster.
What is the grief coaster?
Elisabeth Kübler-Ross, a Swiss psychiatrist who was a pioneer in near-death studies, introduced the model of the Grief Cycle in 1969 with her book, On Death and Dying. In this model, she states that people who experience grief typically go through five stages of emotion: Denial, Anger, Bargaining, Depression, and Acceptance. (Recently, a sixth stage, Meaning, was also added by Kübler-Ross and David Kessler.)
In reality though, battling through grief is not a process that is linear in nature. It feels like you're on a never-ending roller coaster ride with highs, lows, twists, and turns. One day you feel happy—and then suddenly your coaster takes a dip or turns you upside down.
How can we cope with the grief coaster?
Frankly, battling through grief isn't easy. Similar to the COVID coaster that most of us are experiencing right now, I've gone through good days and bad days. I'm not sure when this intense period will end—but in the interim, I've managed to minimize the dips of my coaster with these strategies:
Practice self-care
"Self-Care is about giving your body what it needs to be at its best." This is one of many insights I can attest to from a recent blog post about navigating uncertain times. In my case, I make sure to reserve at least 30 minutes a day to exercise. I also try to get enough rest on the weekends. Exercise helps increase endorphins and other "happiness hormones" in the body. And getting enough rest is critical as it helps our mind and body recharge, allowing us to reduce anxiety and improve focus. Of course, meaningful self-care can vary from one person to another. We each need to "test and learn" to discover what works to support our well-being.
Remember to be optimistic, but not fixated on when it will end
We emphasized this idea during a Happy Brain Science workshop titled The Science of Managing Transitions During Crisis. The concept was taken from Admiral James Stockdale's experience as a POW in Vietnam. While he never lost faith that he would be released, he avoided getting his hopes up that his ordeal would end on any particular timeline. In addition, he accepted that his situation might deteriorate further in the meantime. In the same manner, I believe I can eventually get off of this grief coaster. That said, I'm taking things one day at a time—hoping for the best, yet preparing for the worst.
Practice gratitude
As cliché as it may sound, there is always something we can be grateful for. I've been put through the wringer this year—but if I sit and reflect on the good things around me, I feel better. I'm grateful to be employed and able to work from home where it's safe. I'm grateful to have great colleagues and clients to work with. Most of all, I'm grateful that my husband and kids are healthy.
I've realized that when I focus on the things that are going right in my life, it helps me develop a more positive outlook. It also helps lessen my stress—and long-term, it even minimizes my risk for Alzheimer's disease or dementia.
Hope and happiness is my choice
Life is difficult, and it's normal to go through moments of stress, sadness, and grief. Losing my dad has been a heart-wrenching experience for me and my family. I know this feeling will lessen in intensity over time, though it will never totally disappear. However, the decision to choose happiness and hope is still ours to make.
I'm committed to learning from the regrets of the dying: I am not going to wait until my twilight years to choose happiness. I hope you'll join me. Let's make every day an opportunity to experience and share happiness. Let's take time to express gratitude for the positive things that go our way.
To everyone going through grief and sadness at this time, please don't hesitate to reach out. You can comment below, connect with us through any of our social media channels, or contact us here. We're all in this together—let's help each other out!